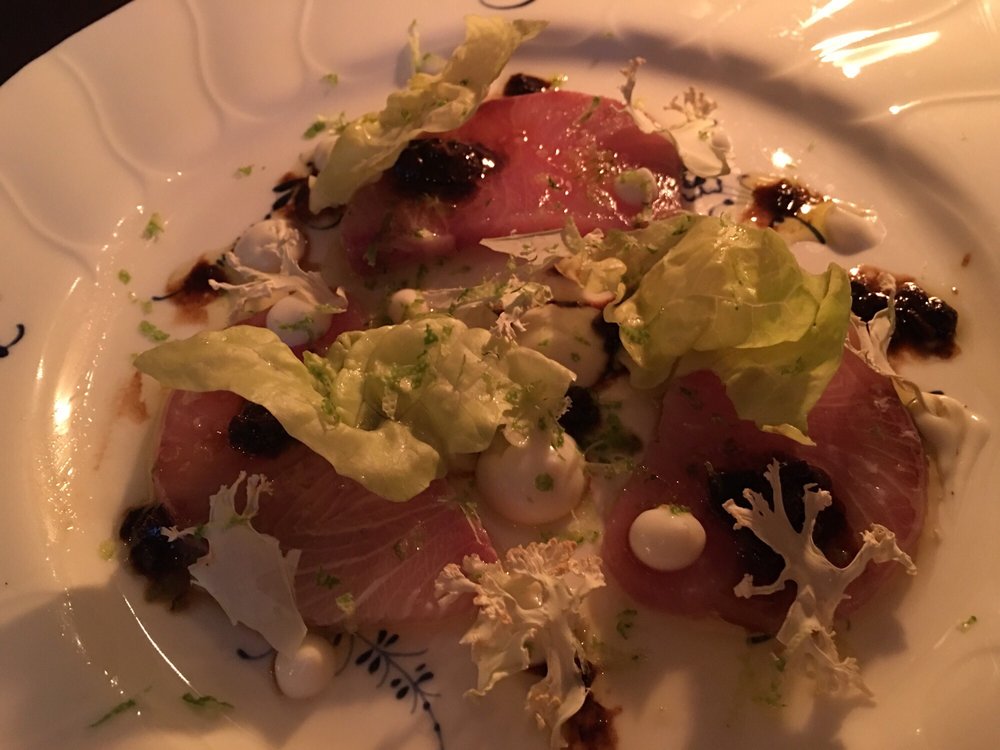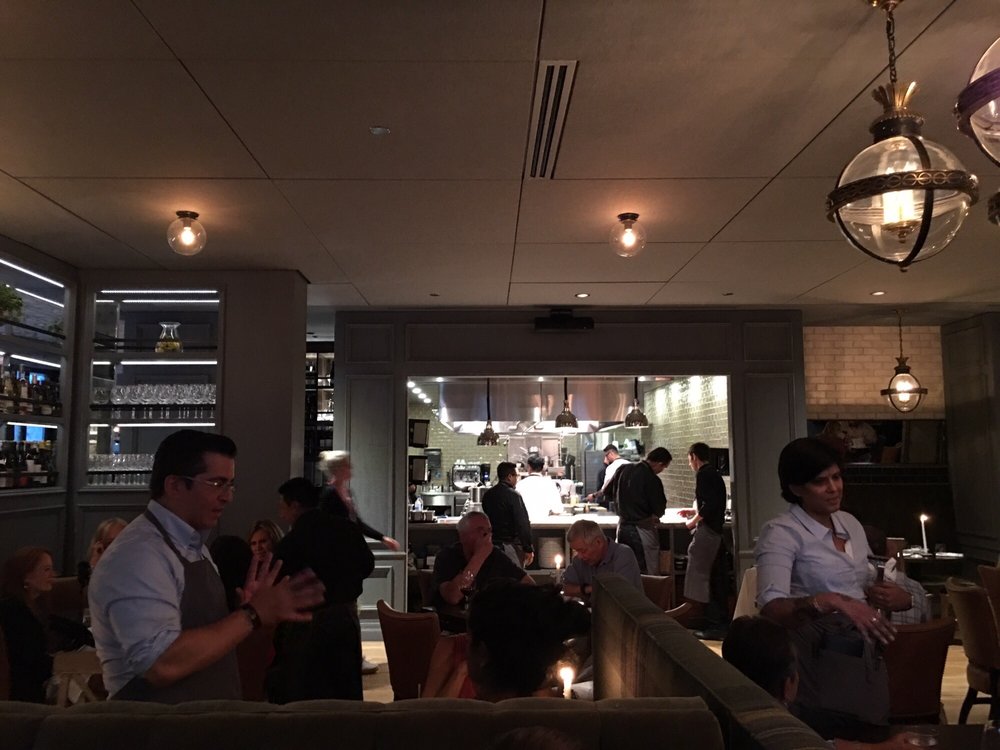 ***** (5 stars)
It's hard to believe this restaurant had only been open a week or two when we visited, as it was running like a well-practiced operation indeed. In fact, the exterior of the building was not even finished! But certainy the staff training was.
The remodeled space is beautiful, with a boisterous bar area near the entry, and a more sedate dining area on the other side of the wall.
The short but very interesting menu focuses on small plates, mainly seafood, although heartier dishes such as fish and chips and even a burger are available.
We began with two crudos, one hamachi, the other fluke. Both combined sauces and other ingredients with exemplary slices of raw fish, but the fluke was the better of the two, because of the trout roe accompaniment and surprising combination of fruity flavors. The crudos are not cheap, and the serving size lives up to its "small plate" billing.
We also tried the king salmon entree, and while it was a delicious piece of salmon, the orange foam dotting the accompanying zucchini balls was the real standout, and would make a great vegetarian dish.
Ironically, the largest serving we had was the clam dish listed under small plates. A generous helping of clams was topped with a fried egg and bits of what were, essentially, lardons, plus some thin slices of peppers. The combination of the ingredients was surprising and superb. It was the best thing we tried.
The wine selections are limited, but there is an extensive list of interesting cocktails and spirits, tending towards bitter drinks like negronis and amaros, which suit my palate well, and go nicely with the various seafood offerings.
Our server, Layla, was extremely knowledgeable and engaging, and made our meal a delight. In all, a very auspicious start.
Beacon Tavern
405 N Wabash Ave
Chicago, IL 60611
(312) 955-4226
http://www.yelp.com/biz/beacon-tavern-chicago