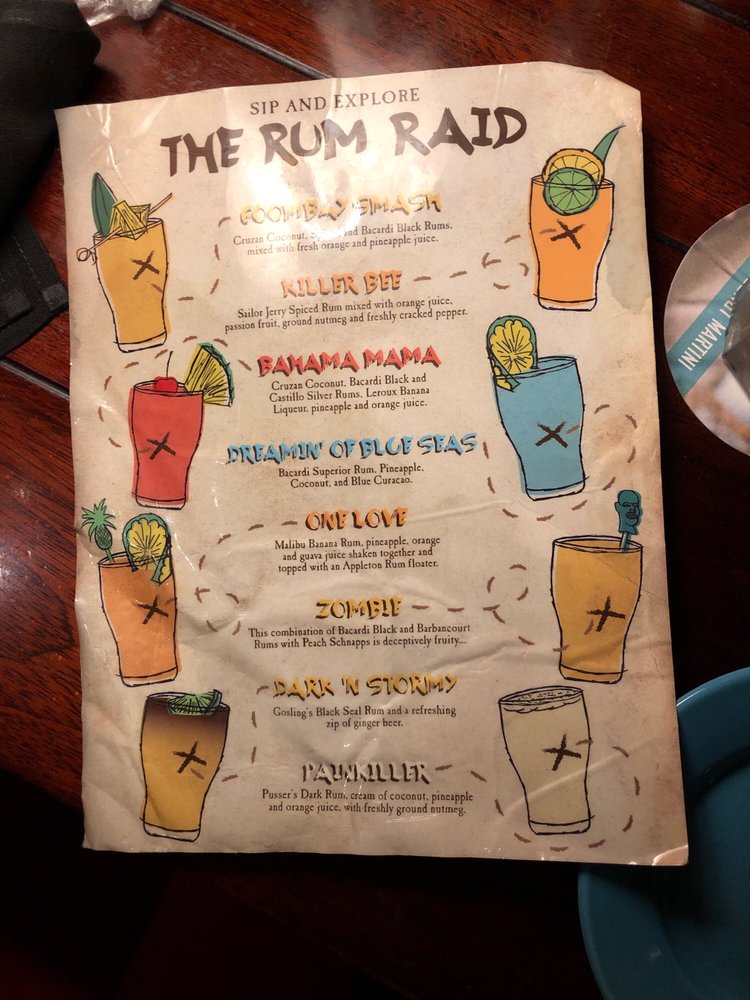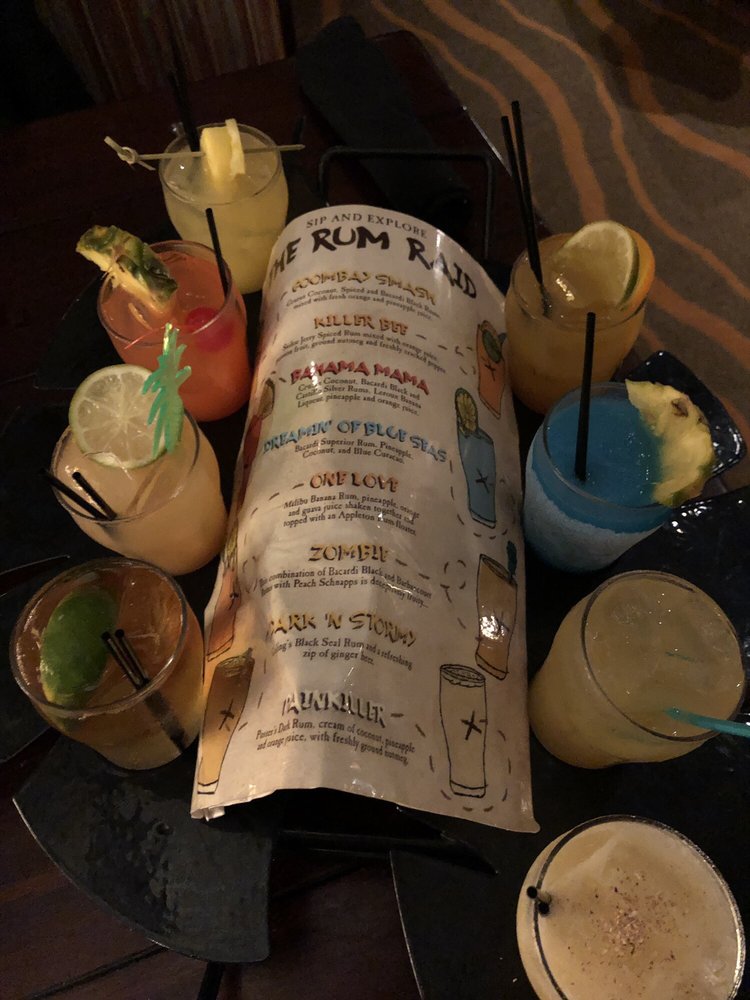 **** (4 stars)
For a chain restaurant, there are some surprisingly authentic Carribean dishes in the Bahama Breeze menu. I visited the original location when they first opened and thought it was just okay, but a recent visit to this larger venue was more impressive.

There are standard sports bar-like items, of course, including an appetizer sampler that had some nicely fried coconut shrimp and onion rings. But there are also authentically seasoned items such as the goat curry bowl, which I thought was excellent. Best of all, unlike traditional goat curry, there were no bones!

My favorite item was a drink sampler that included 8 different tropical and tiki-style drinks. They were large enough that the assortment is intended for more than one person. Since I've recently been researching tiki drinks at some of the country's top tiki bars, I wasn't expecting them to be as good as they were. There were excellent examples of a Zombie, Painkiller, and Dark and Stormy, among others. At about $26 it was a good deal.

Service late at night seemed a bit harried, but was friendly. The restaurant is very large, nicely decorated, and there is a large outside dining area with live music.
Bahama Breeze
8735 Vineland Ave
Orlando, FL
32821
+1-407-938-9010
https://www.yelp.co.uk/biz/bahama-breeze-orlando-3