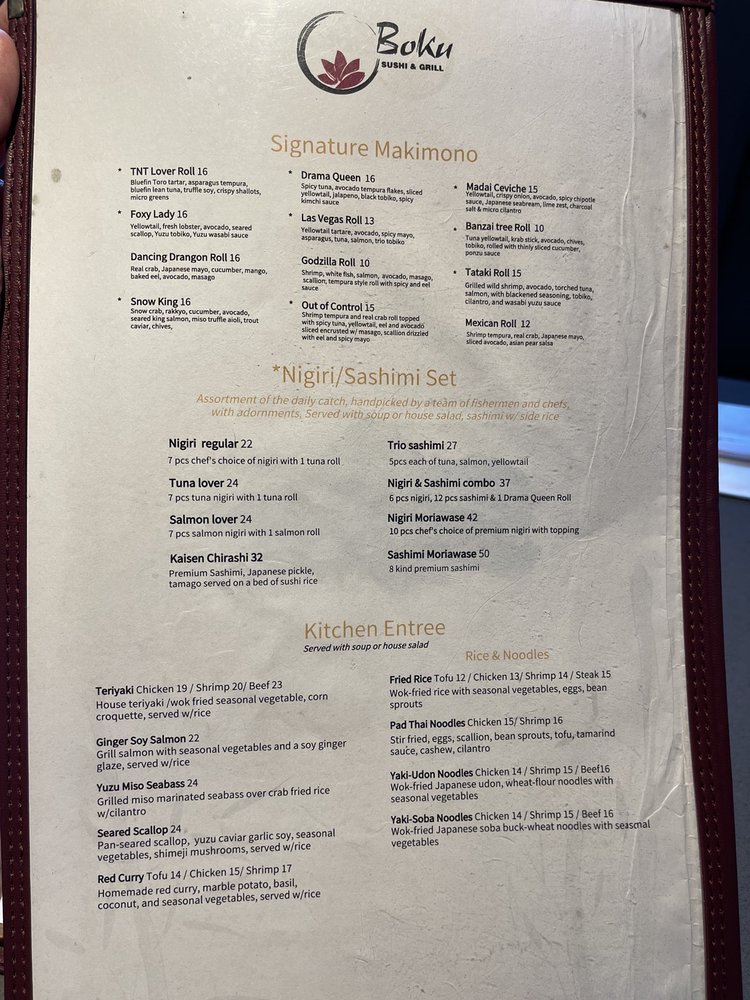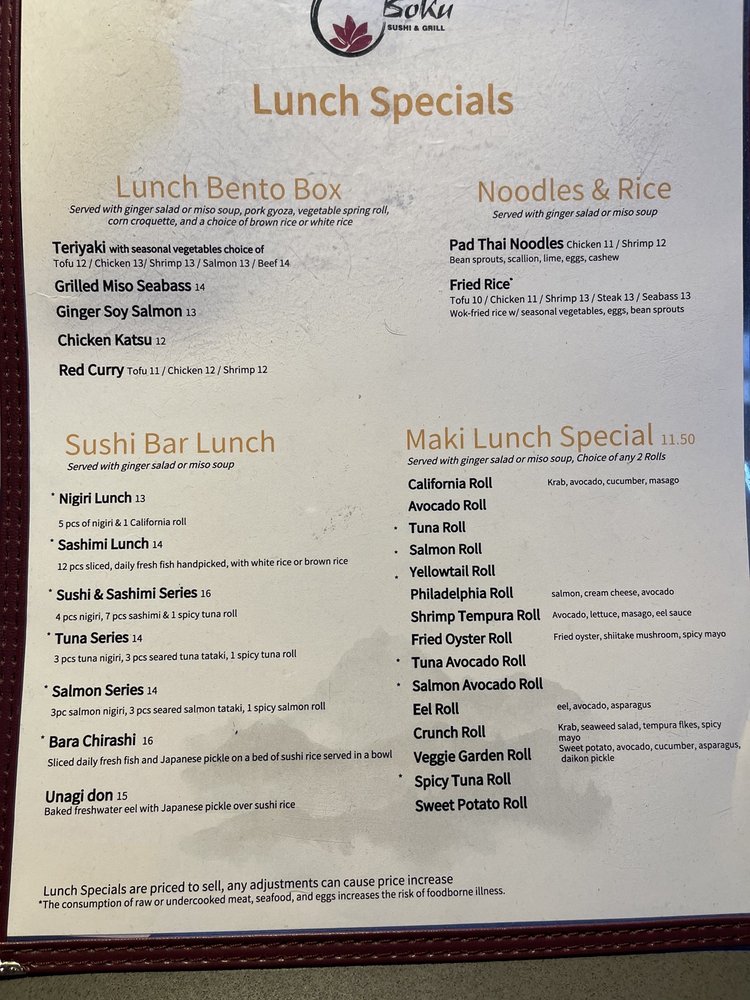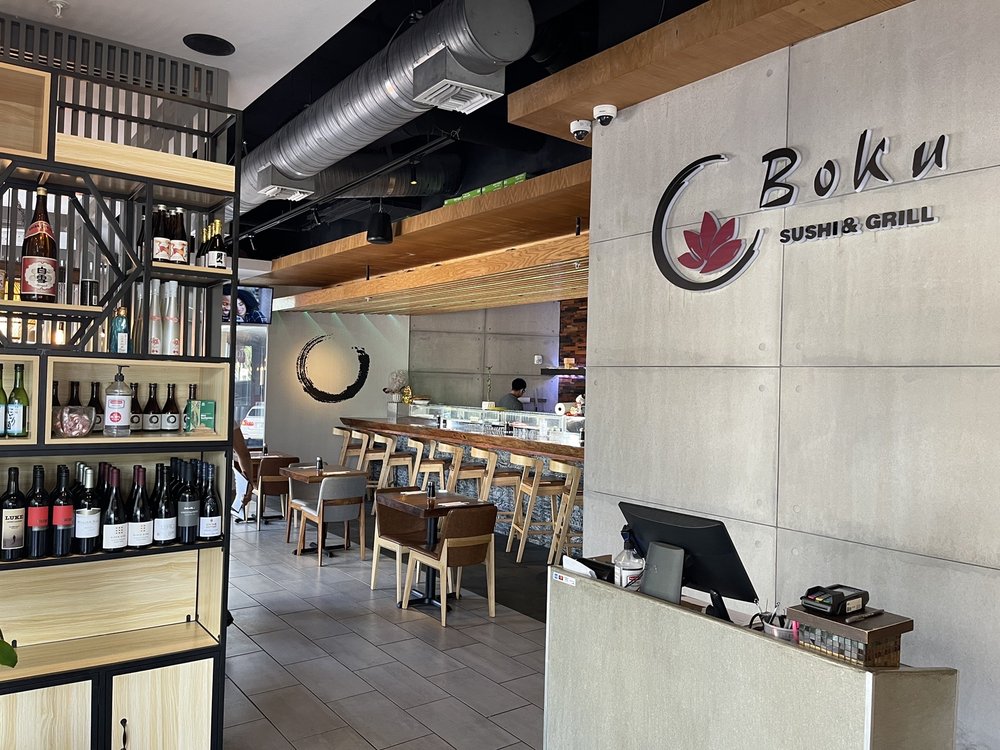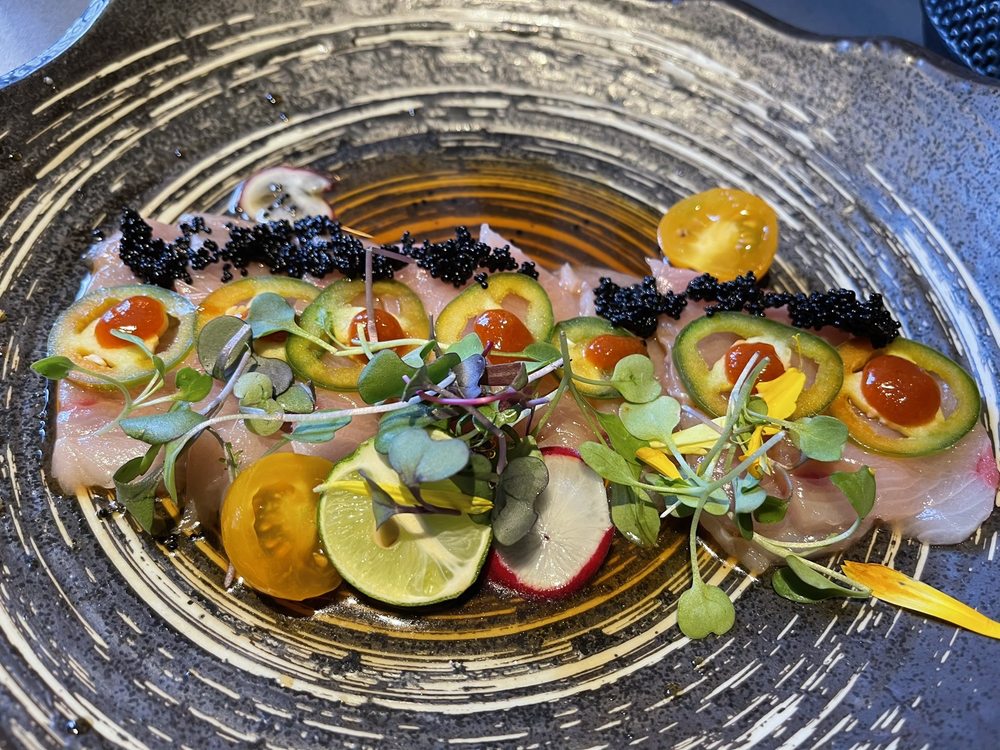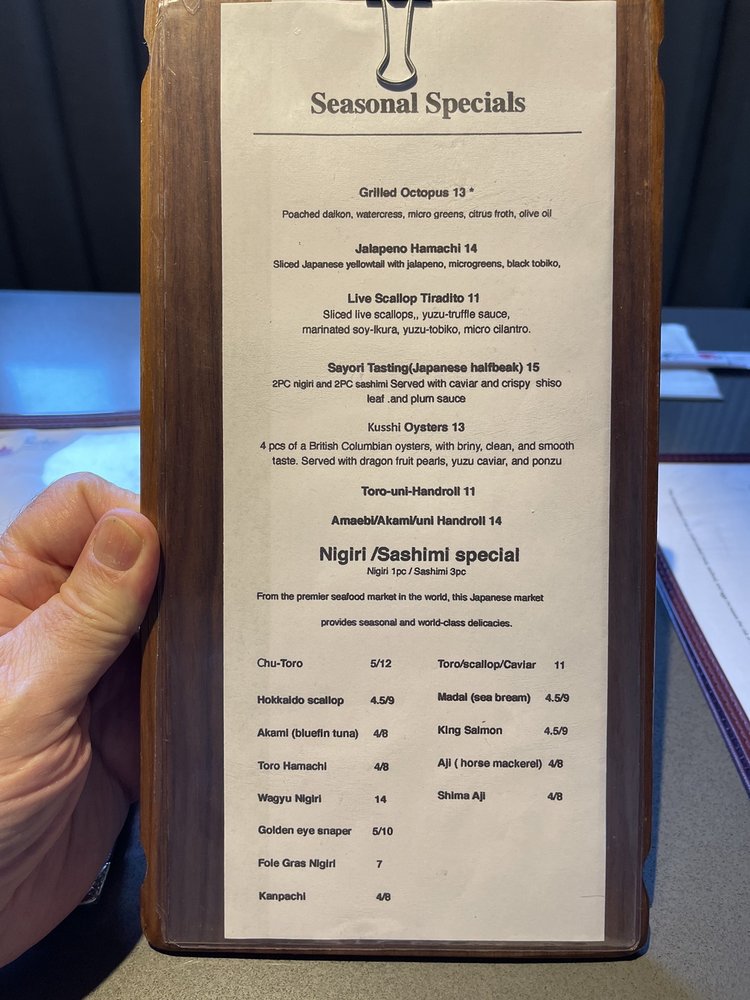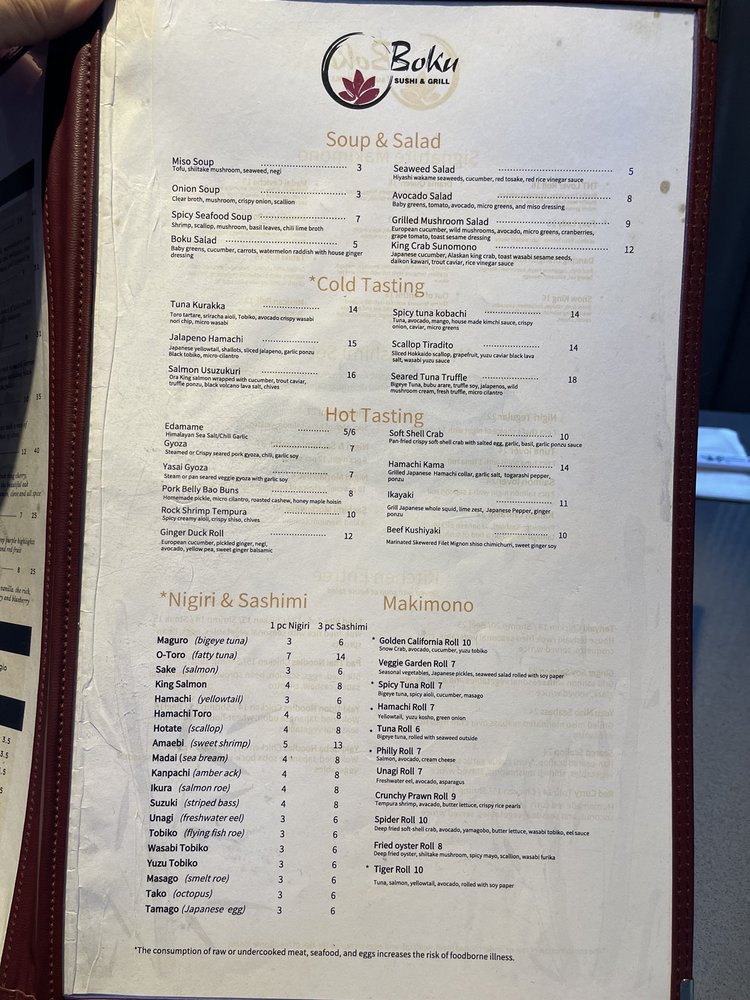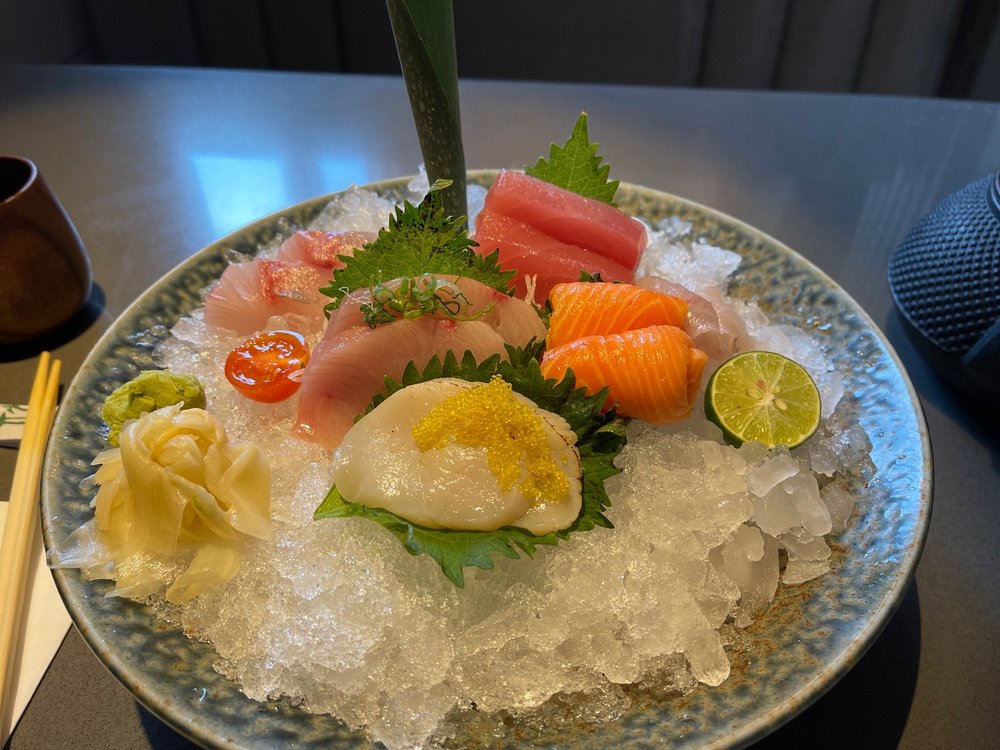 ***** (5 stars)
Boku serves excellent quality sushi and sashimi in elegant surroundings. It's tucked into the corner of its complex, next to the parking garage and behind the Starbucks.
The decor is a welcoming mixture of interesting textures and colors, a combination of wood, tile, and stone. I like that each table along the windows has its own unique lighting treatment.
The extensive dinner menu is supplemented by a lunch menu and daily specials. I started with the Jalapeno Hamachi, which was the best version of this appetizer I've had.
For my lunch I had the sashimi lunch with all fish, as I don't care for the clam, squid, or octopus selections that are often included in such samplers. I loved all of the fish, and the presentation was beautiful, and included plenty of shiso leaves, which are like catnip to me.
Service was friendly and the food was delivered quickly, so a good choice for lunch indeed.
Boku Sushi & Grill
140 Independence Ln
Maitland, FL 32751