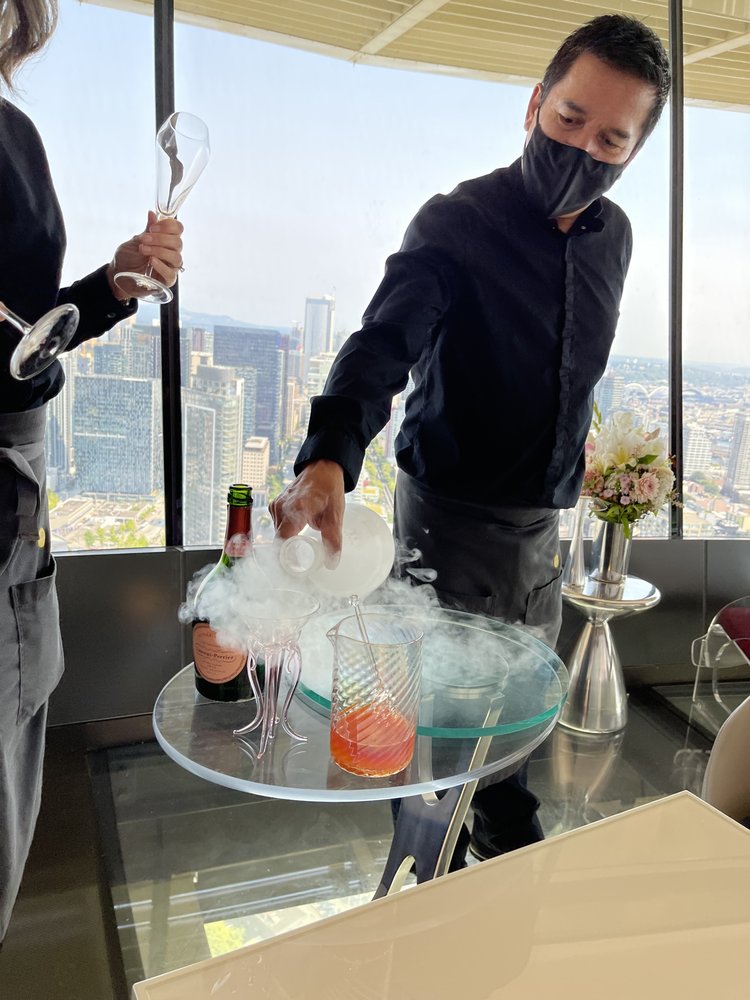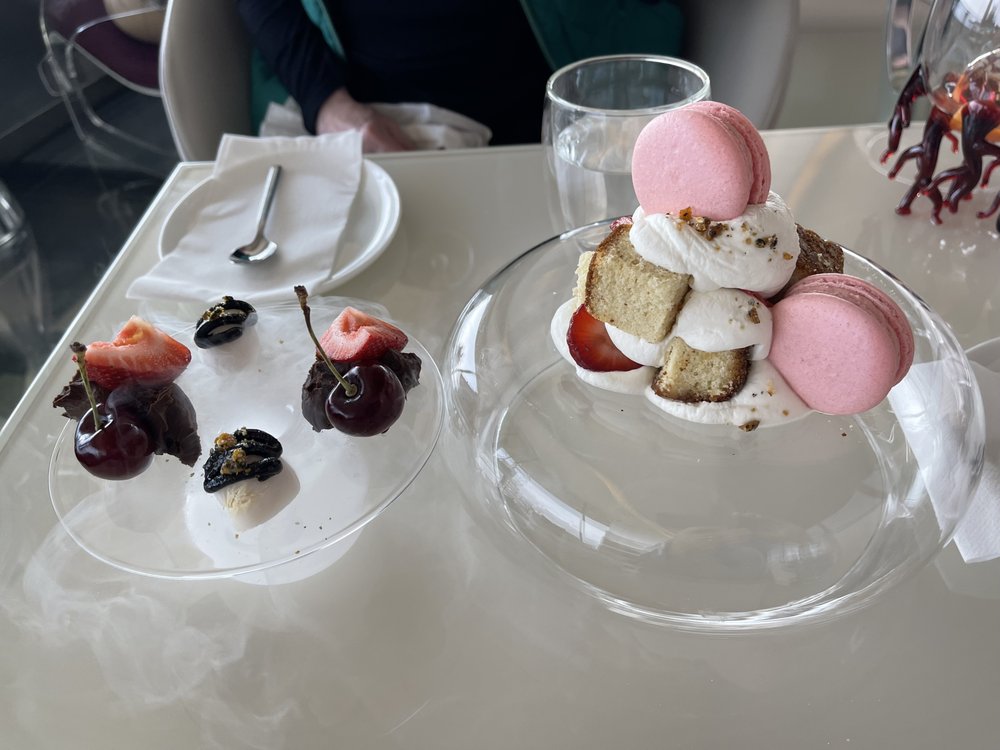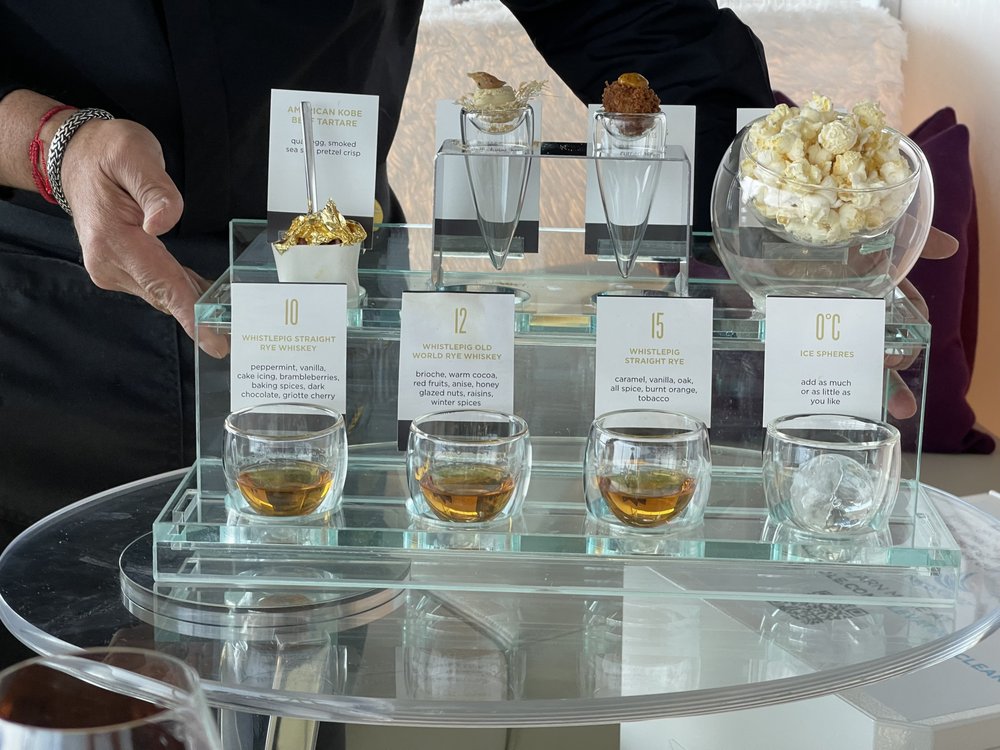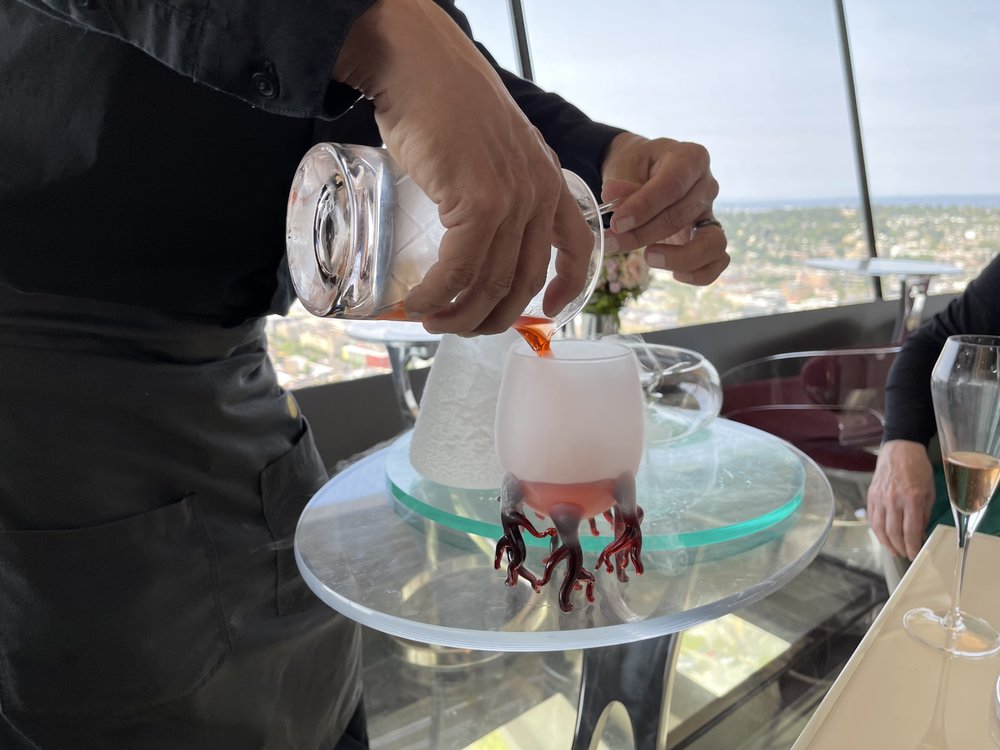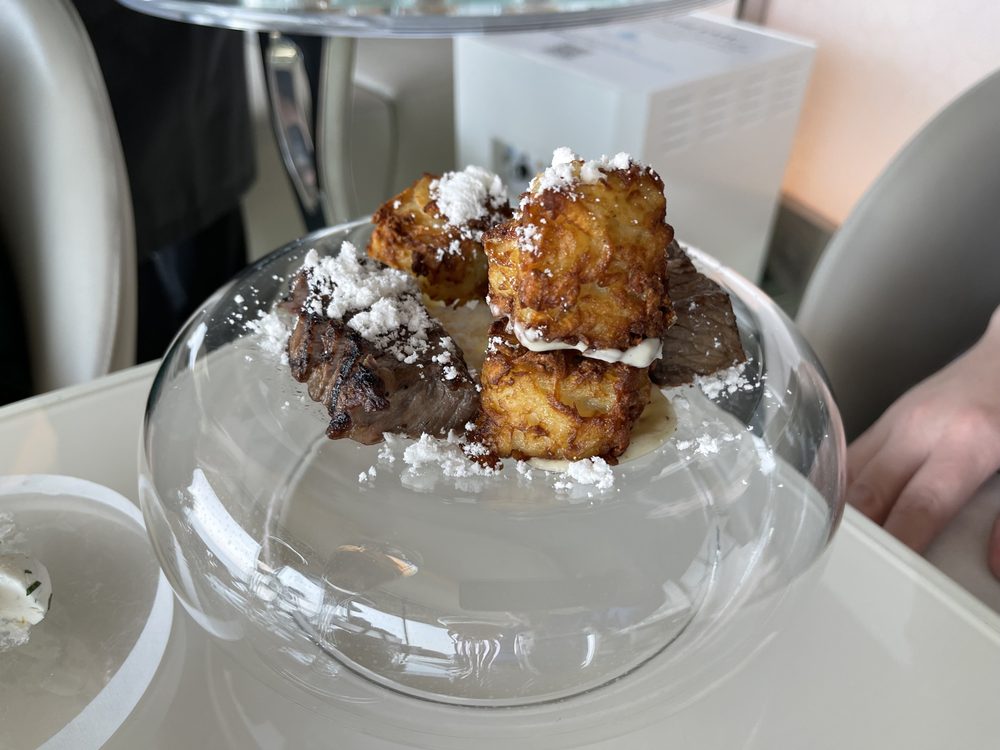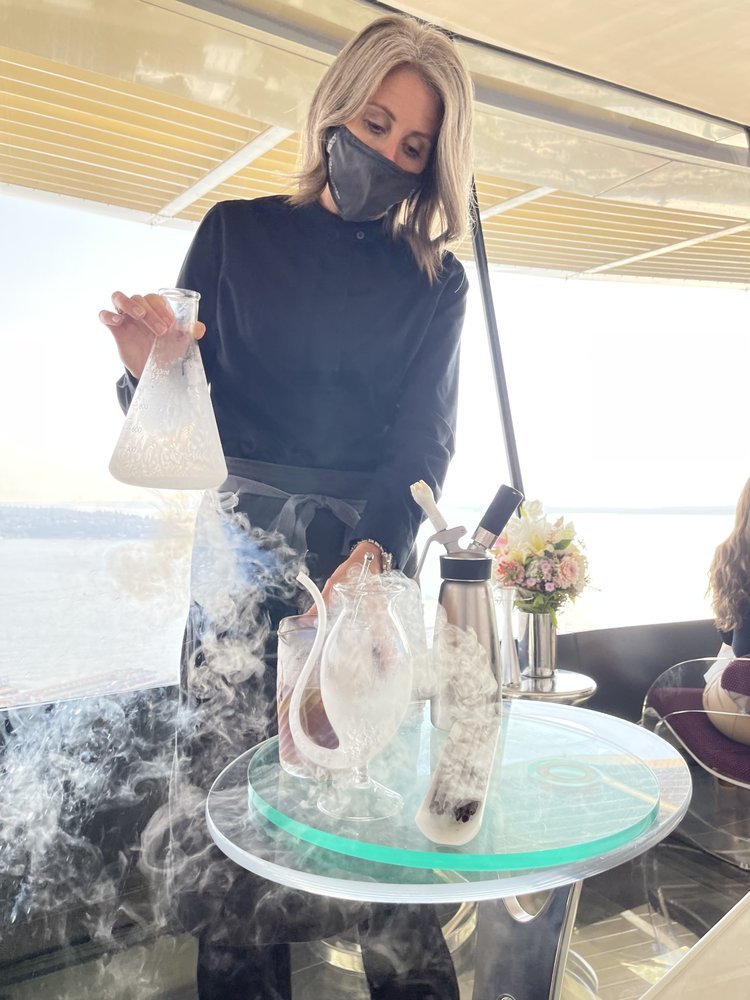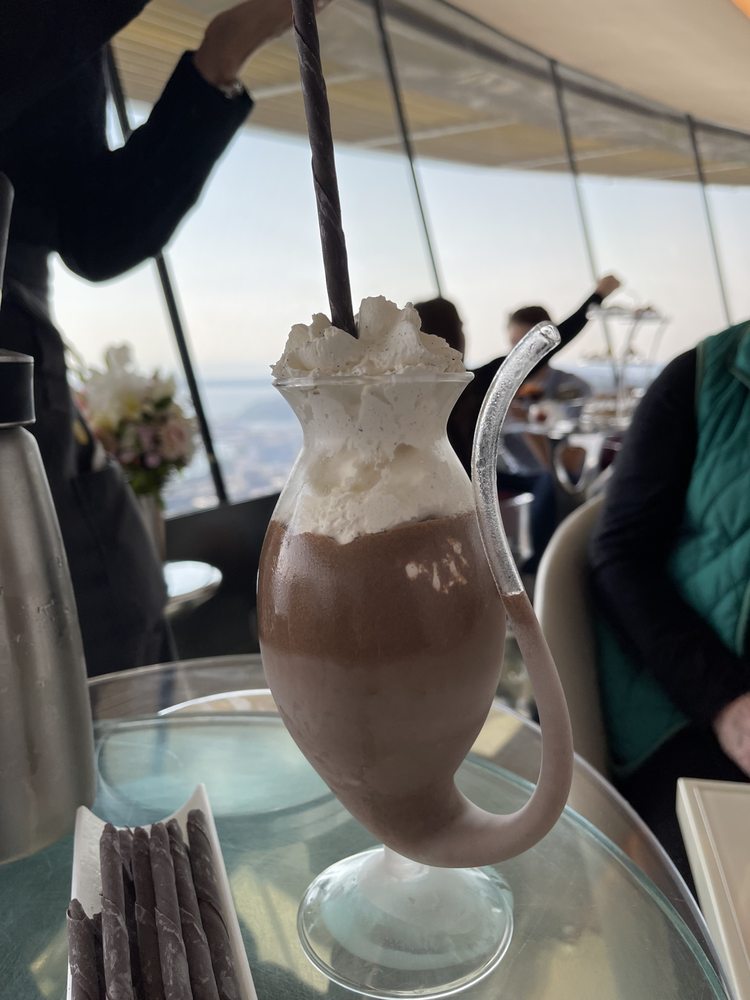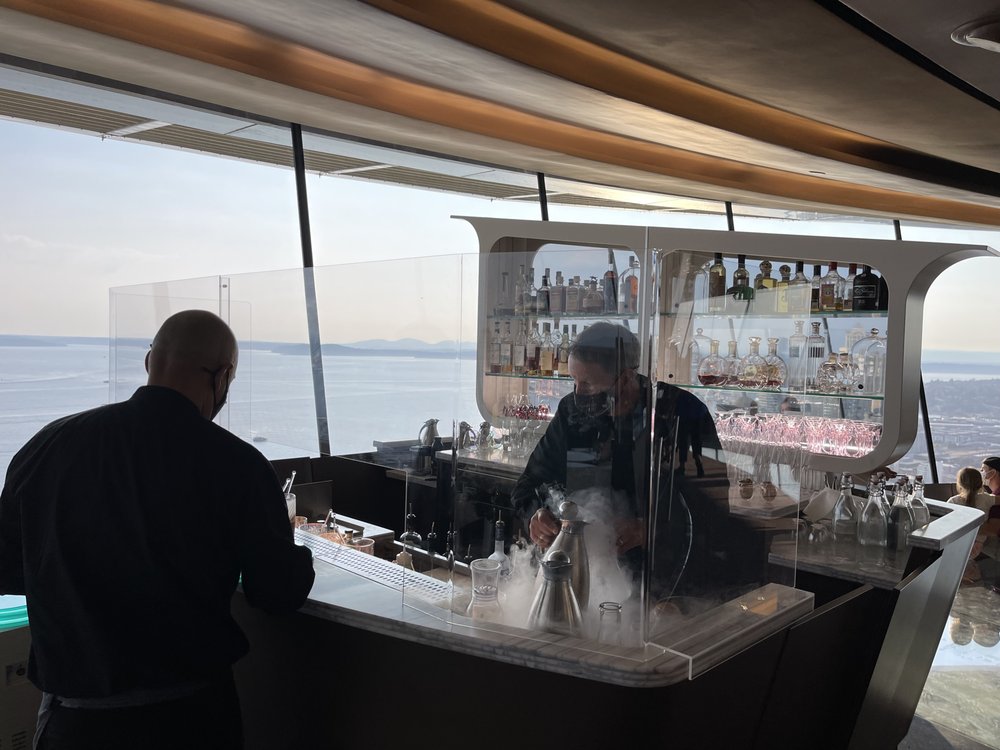 ***** (5 stars)
Wow! What an experience! Not inexpensive, but worth every cent. Two hours of astonishing cocktail mixology, and an amazing view as you sit on a glass floor and revolve your way around Seattle for two hours. Includes VIP access to the Space Needle and valet parking right in front.
Three of us visited, so we were able to try all three experiences, from a beautiful Rose Champagne (poured endlessly), a sublime whiskey tasting, and the best cocktail mixology we've ever experienced (and with us coming from Chicago, a real cocktail town, that's saying something).
Often the use of liquid nitrogen is more for show than purpose, but here it was put to wonderful use, creating ice cold cocktails, rich slushies, and, yes, a spectacular show.
The food was also very good, with top notch ingredients including Wagu beef, truffles, caviar, and raw oysters.
Despite all of that wow factor, it was the service that made it particularly special. Our servers were incredibly friendly, talented, gracious, and informative, and we truly felt welcome to this special experience. I could happily go here very day of our stay in Seattle. Truly memorable for even this jaded foodie!
The Loupe Lounge
400 Broad St
Seattle, WA 98109