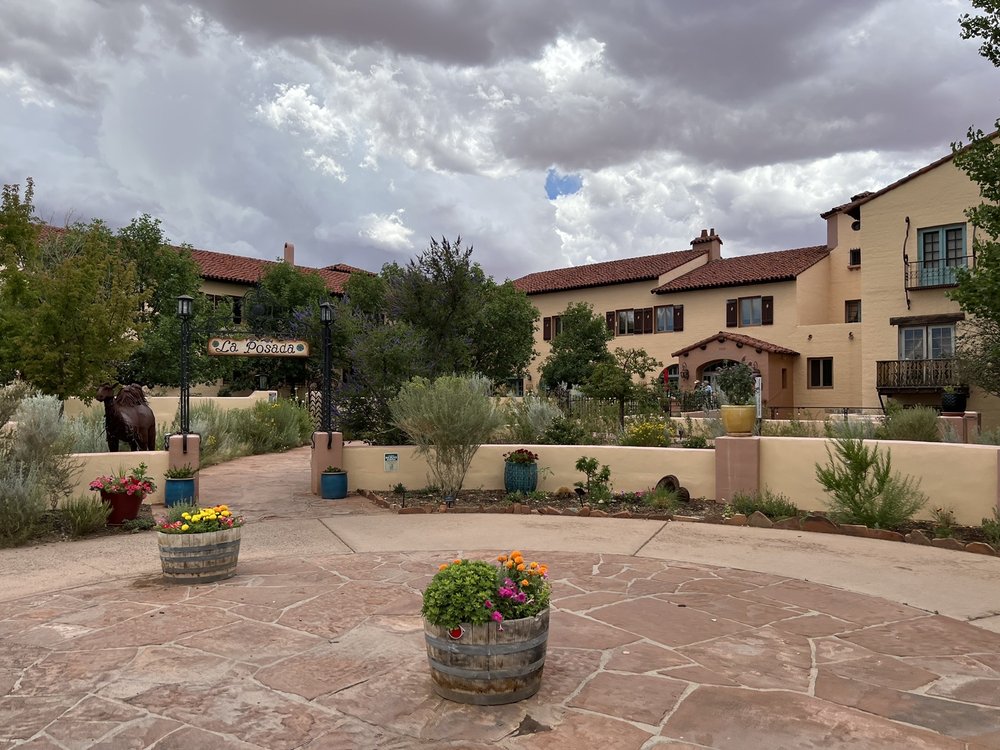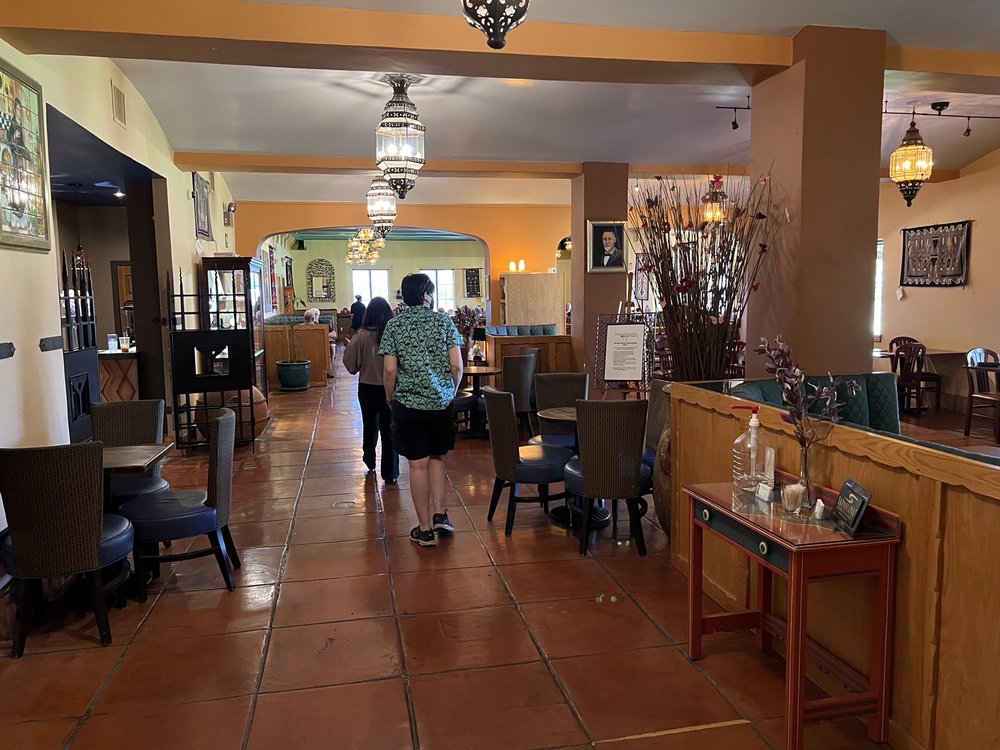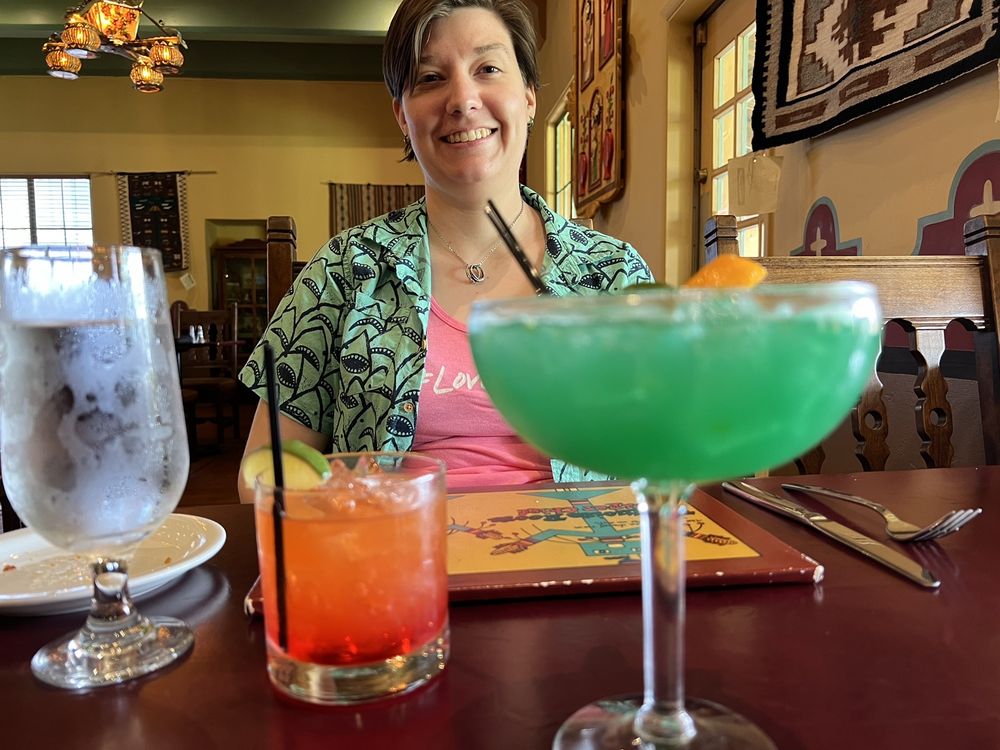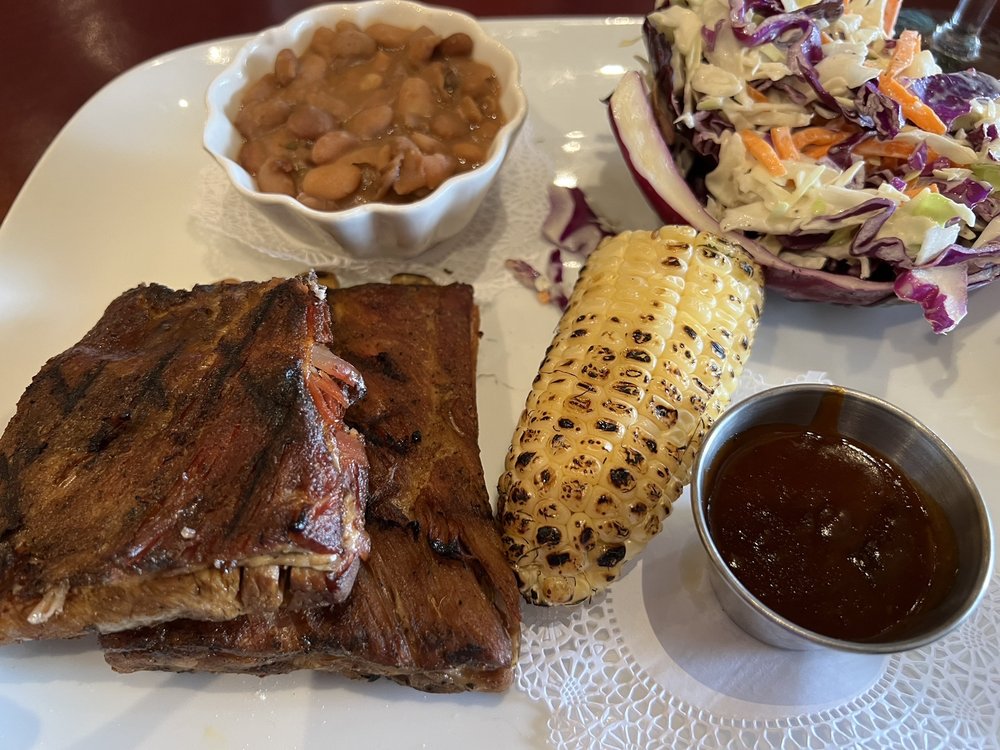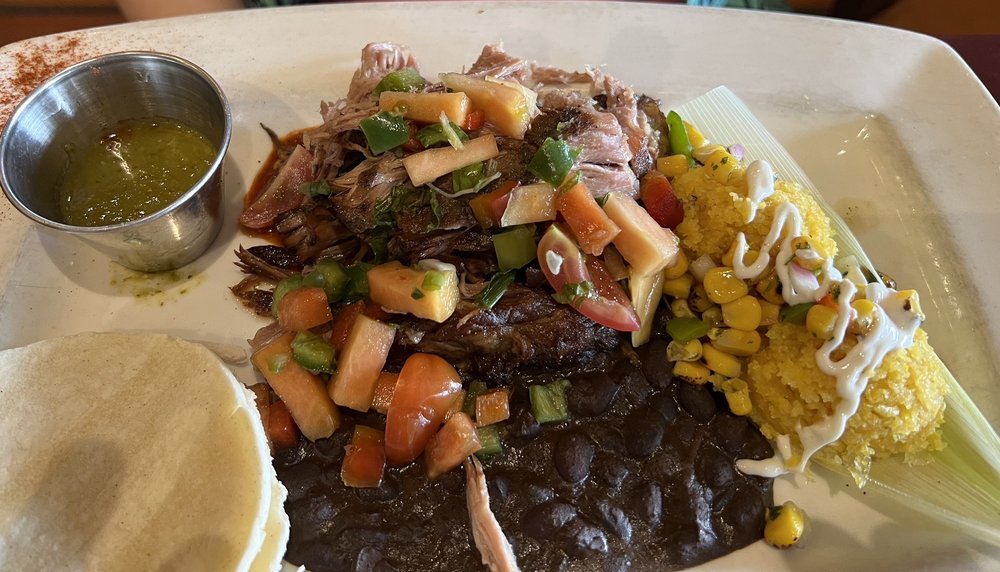 ***** (5 stars)
This was a real treat! Capturing all the ambiance of an old Fred Harvey Hotel, this place is definitely worth a stop on Route 66.
The food and cocktails were excellent, and the service was truly friendly. We shared pork carnitas, and smoked grilled ribs. Both were terrific.
The Mexican Firing Squad is a serious drink, and the Turquoise Margarita is a fun one.
After your meal, the parking lot is easy walking distance to the famous corner in Winslow Arizona for your photo op.
The Turquoise Room
303 E Second St
Winslow, AZ 86047