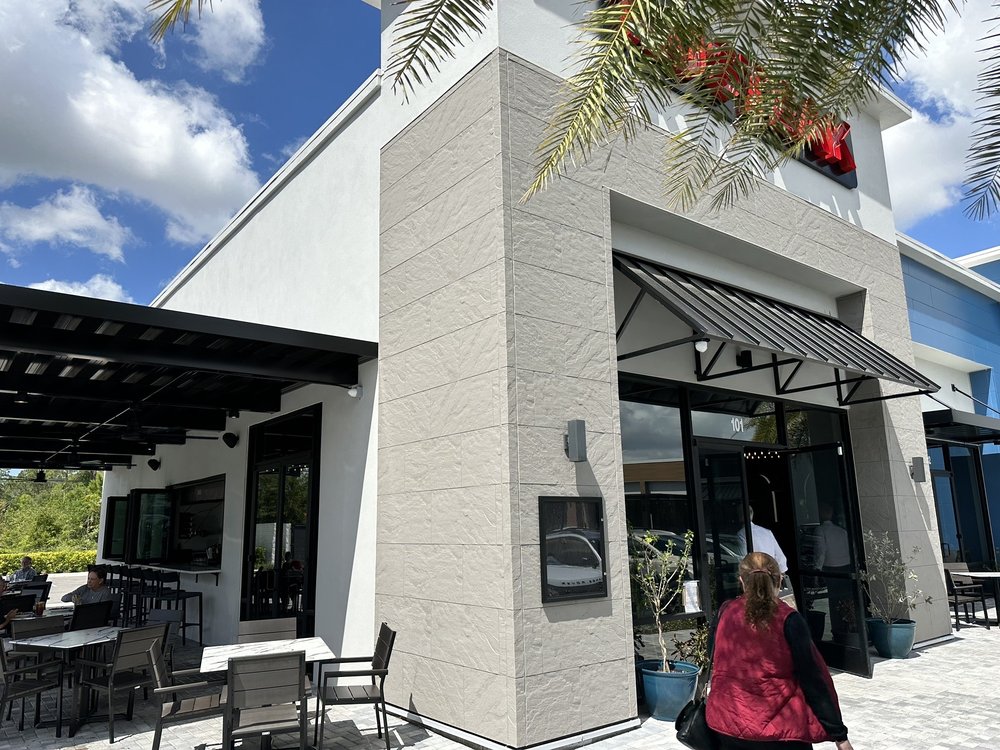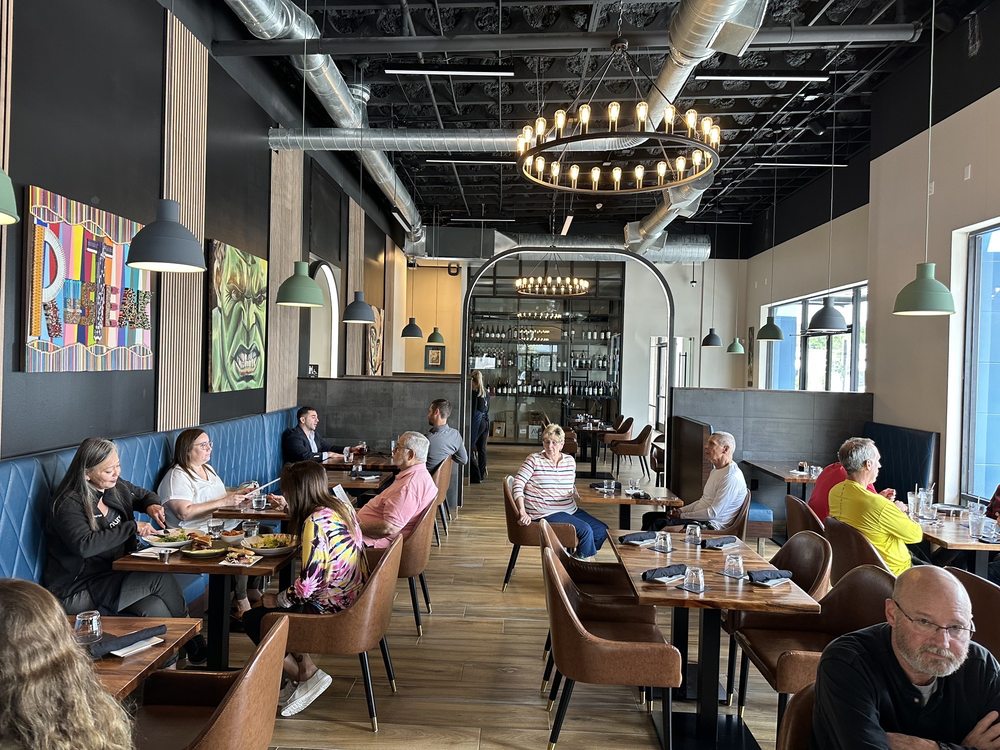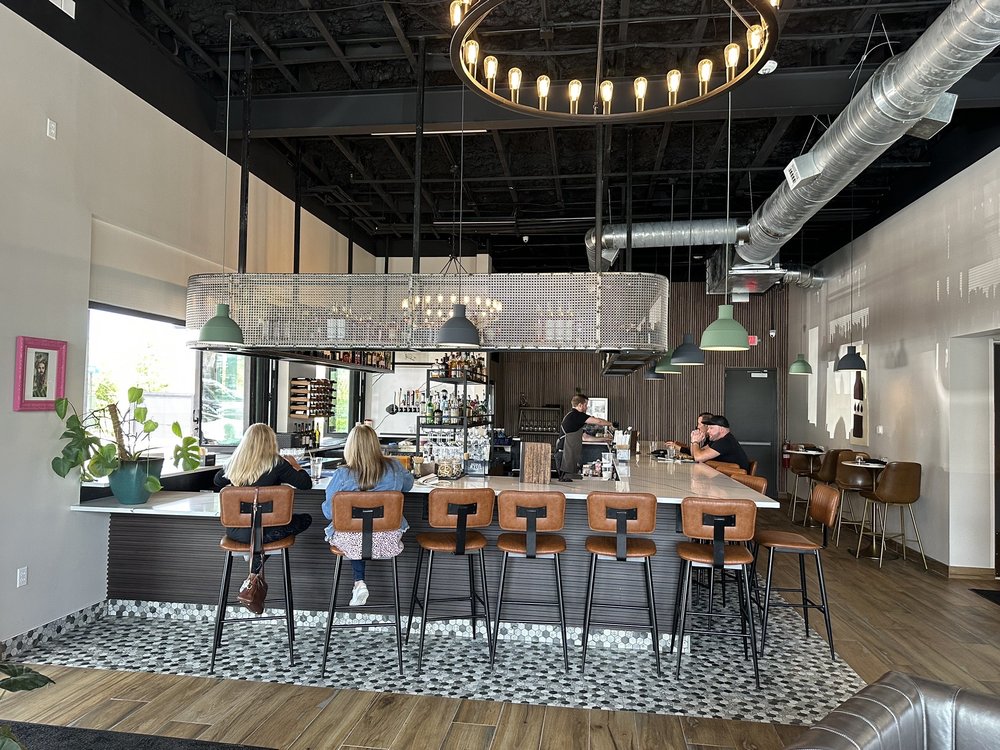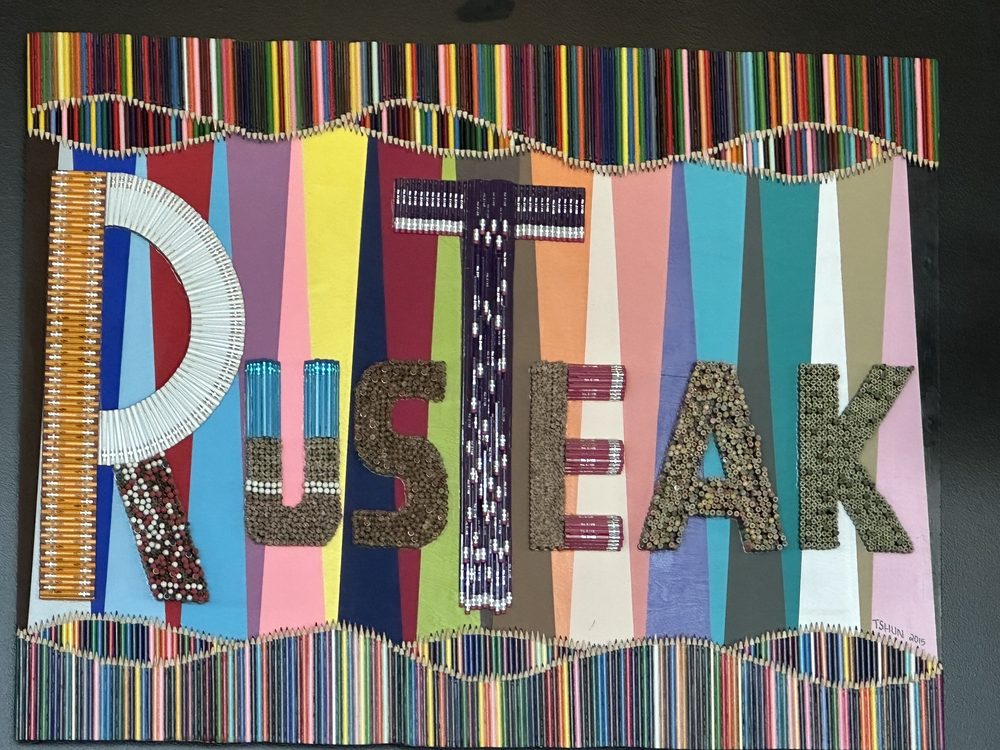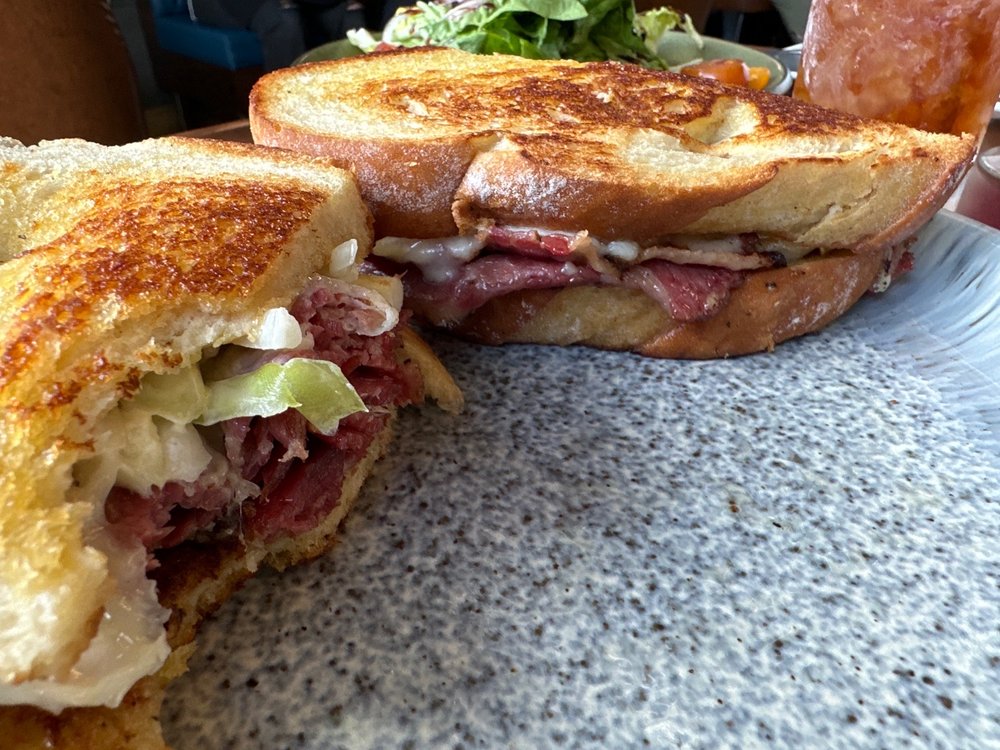 ***** (5 stars)
I was skeptical when I saw where this new RusTeak location is on a map, because it's pretty much a stealth business park, hidden in trees, off a side road, and RusTeak is in the back.
And yet, just a week or so after opening it was packed at lunchtime, so they're doing something right.
A lot of things, actually.
First, the room is great. High ceilinged, trendy, with a great bar separate from the dining areas. The bar also opens to the outside via a counter, so lots of seating possibilities. The place just looks cooler than most Orlando restaurants.
The cocktail menu is a great place to start exploring. I enjoyed my Rum and iced coffee concoction very much. There is also a pretty extensive and reasonably priced wine list.
The menu is a single page, perhaps because they are still in a soft opening, but there is a nice variety. I loved my 55th Street sandwich, which was essentially a Reuben made with cole slaw. The smoked pastrami was wonderfully meaty and abundant.
The half wedge salad that accompanied it was a bit odd. It was Romaine rather than iceberg, which is fine, but there was no dressing, just cheese crumbles and a drizzle of balsamic.
The mushroom brie bisque was wonderfully rich and flavorful.
As I said, they were busy, and there weren't a lot of servers, but they did a good job of keeping up, although it was never really clear who our server was, and I think they still have some communication issues to work out amongst them. But all in all this is a promising start, and just the kind of restaurant we need in this part of town.
RusTeak
1681 Amazing Way Ocoee
Ocoee, FL 34761