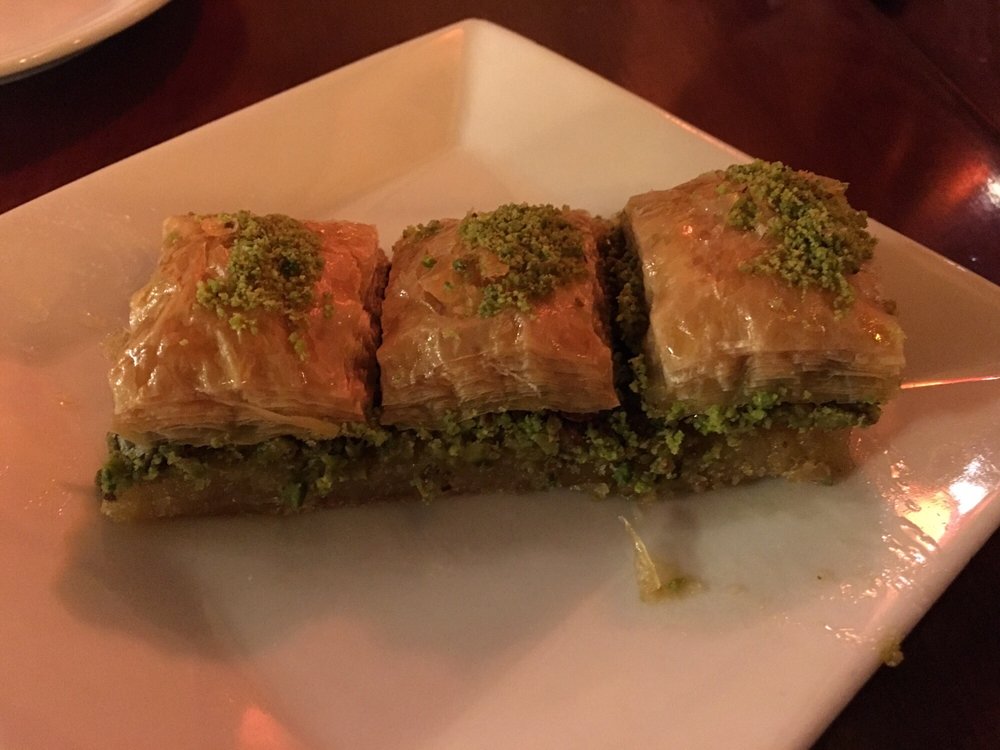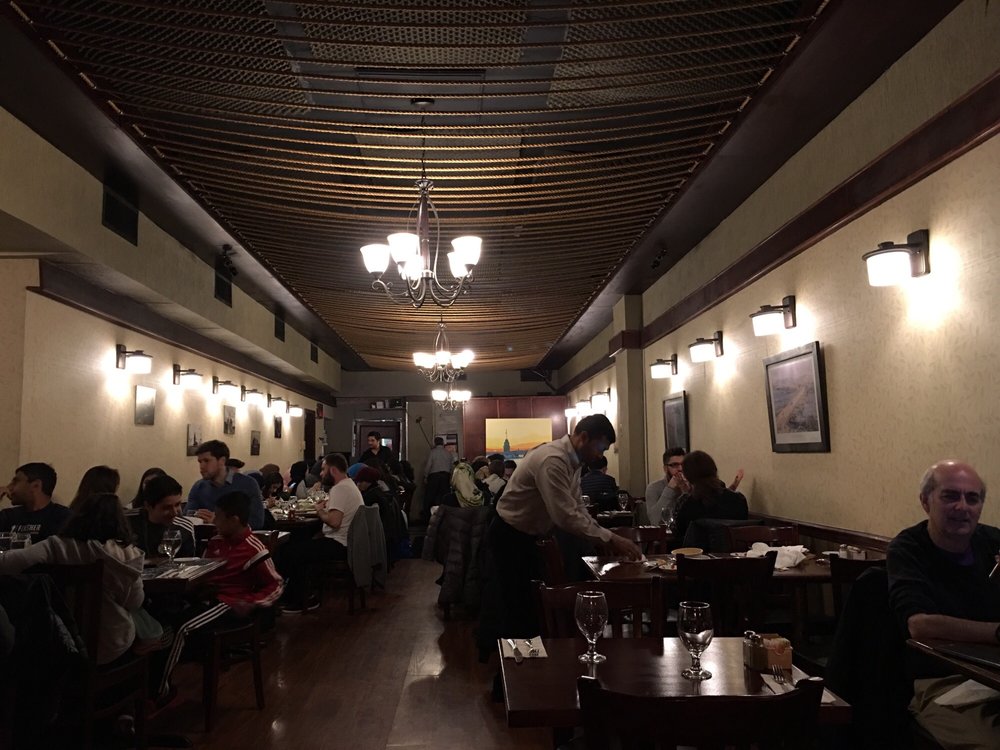 **** (4 stars)
This Turkish restaurant is bustling with locals, so it's definitely got the stamp of authenticity.
We tried the cold appetizer sample, which was a great assortment. Favorites were the eggplant and the tomato and vegetable mixture. Interestingly, they were served with crusty bread rather than the traditional puffy Lava? Turkish bread.
The hot appetizers we tried included falafel, which was crispier and a different shape that we were used to, and some excellent zucchini pancakes.
We also shared one entree that was an assortment of all the meats, and thought each was very well prepared. The lamb chop was my favorite, as it had a nice char.
Service was friendly and efficient, especially considering the restaurant was completely full.
ABA Turkish Restaurant
325 W 57th St
New York, NY 10019
(212) 655-9368
http://www.yelp.com/biz/aba-turkish-restaurant-new-york