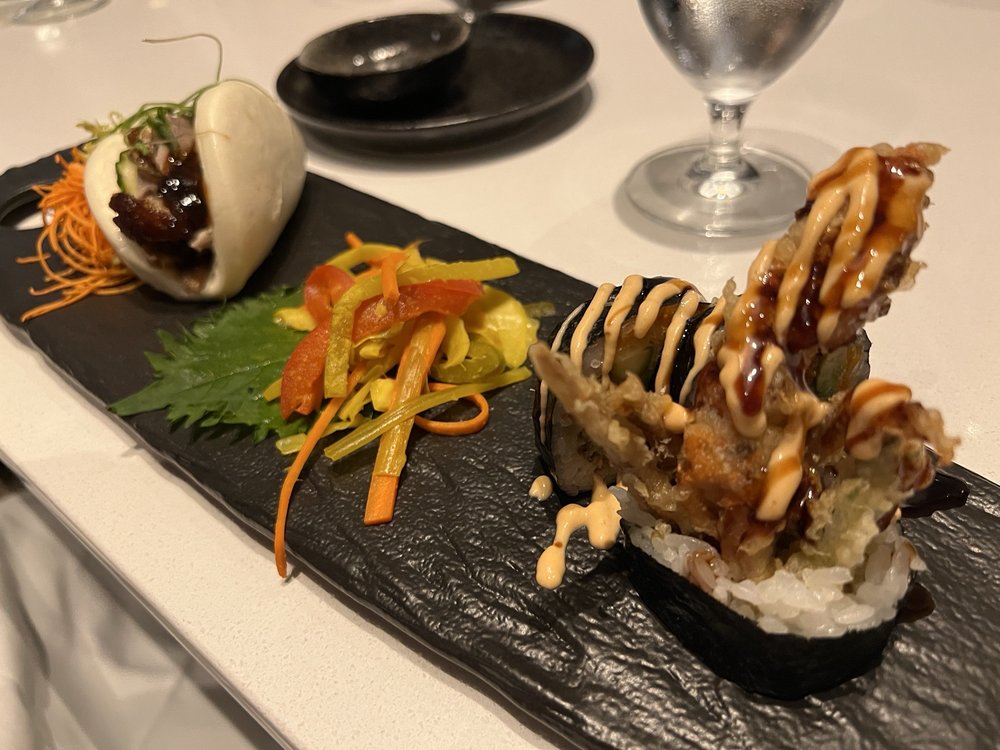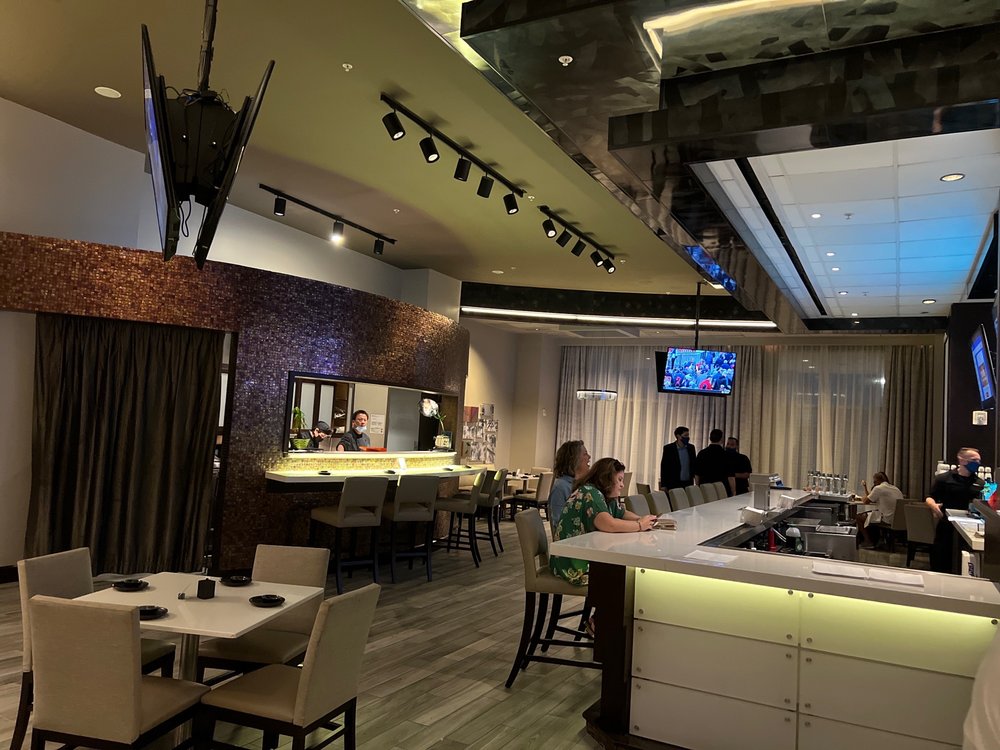 **** (4 stars)
We went here as part of the Epicurioius progressive dinners, and really enjoyed the three offerings: pickled vegetables, spider roll, and steamed bar bun with Peking duck. The latter was the group's favorite.
The only problem is that the room is extremely austere, all hard steel and stone surfaces, so it's not necessarily the coziest Asian dining experience.
The service was wonderful.
Zeta Bar & Sushi Lounge
14100 Bonnet Creek Resort Ln
Orlando, FL 32821