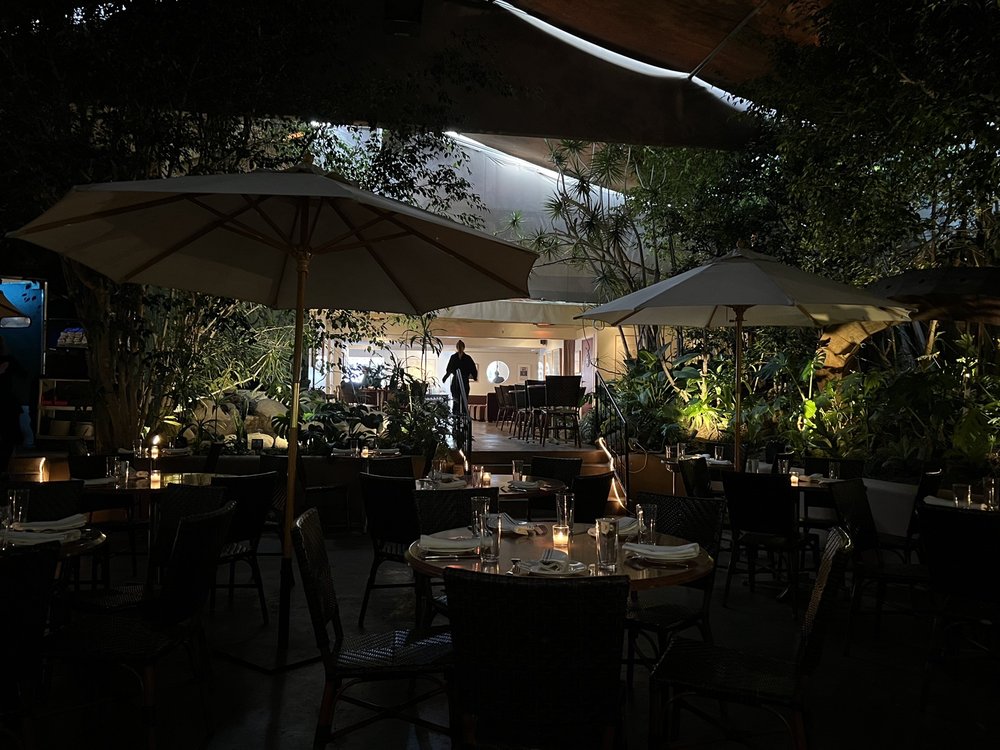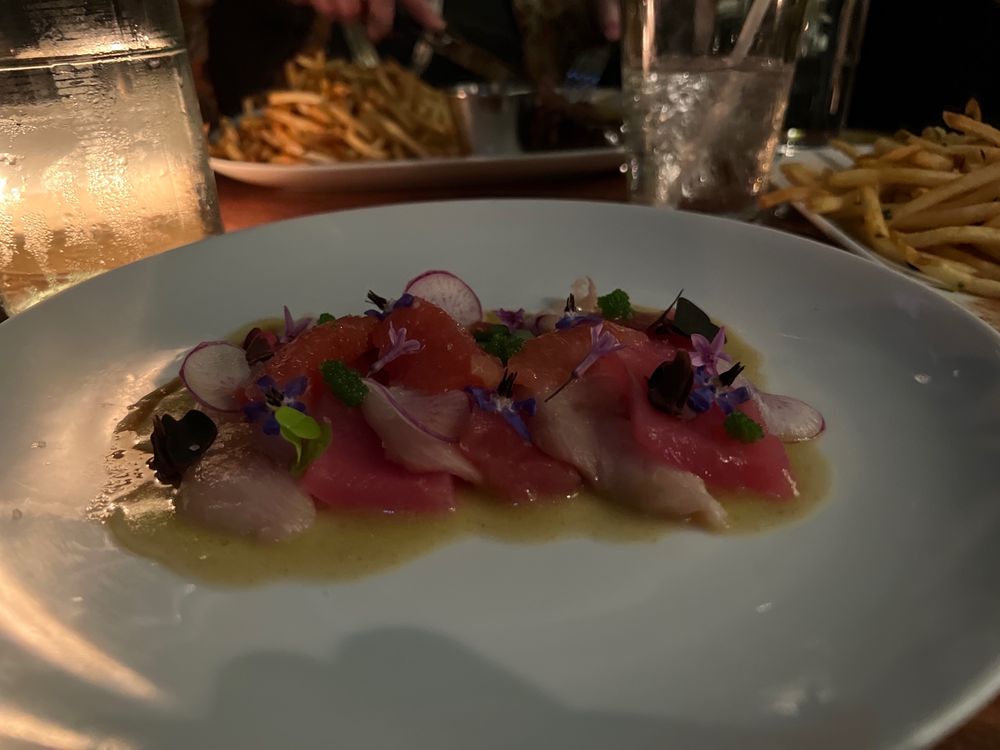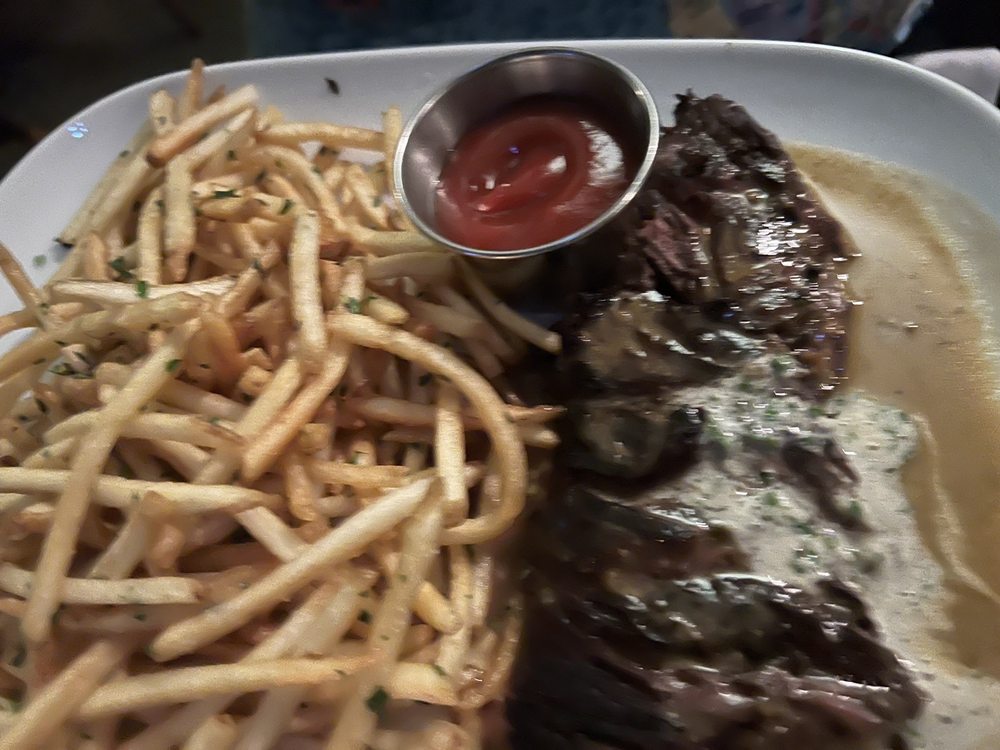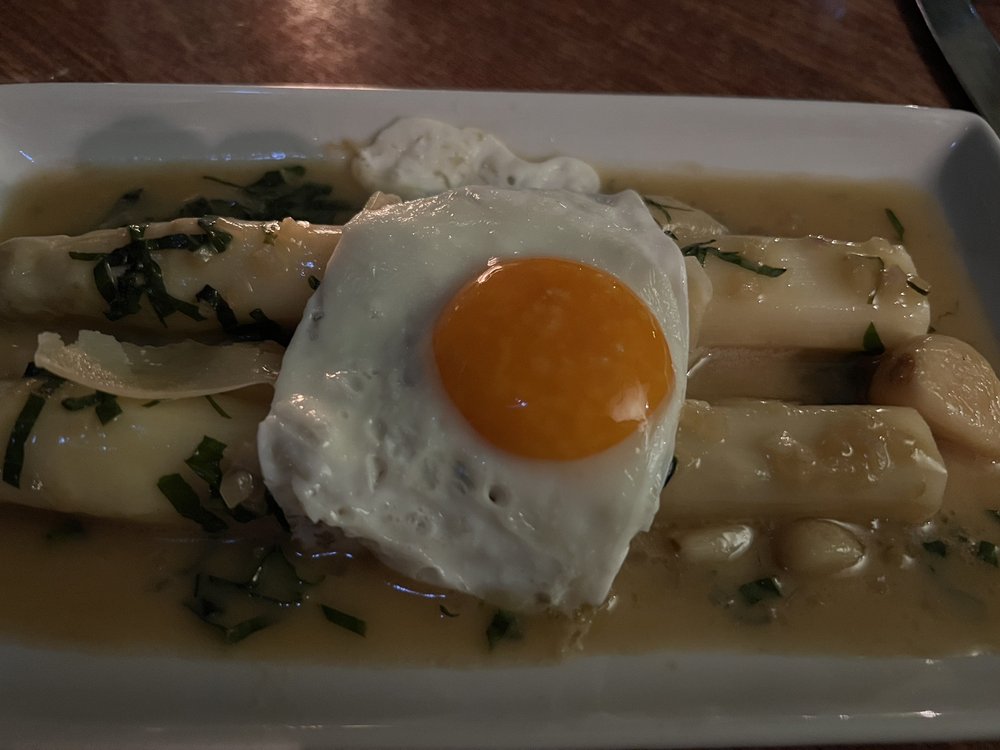 *** (3 stars)
Back in 1979 we regarded Michael's as the best restaurant on the west side, but now it just seems a bit like it's on autopilot, without any real standouts. The hamachi crudo, the white asparagus side dish, and the pizza were all fine, but there was nothing noteworthy about any of them. The steak frites was good, but again a pretty pedestrian dish. Honestly, the nuts were probably the most stellar thing we ordered.
The wine list is extremely eclectic, yet oddly narrow in focus despite its size: lots of obscure French appellations with a narrow range of varietals and almost nothing above an every day table wine level.
The standout here is the ambiance; the rear dining space is a romantic garden of intimacy, albeit one that definitely looks like 1979.
Service was attentive and professional.
Michael's
1147 3rd St
Santa Monica, CA 90403