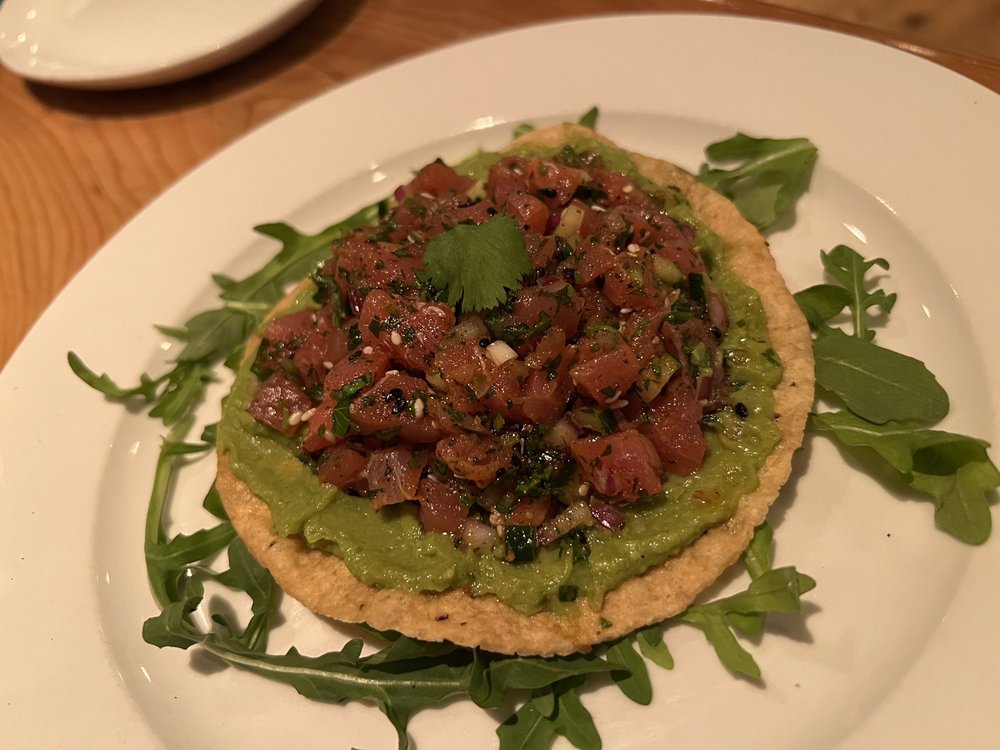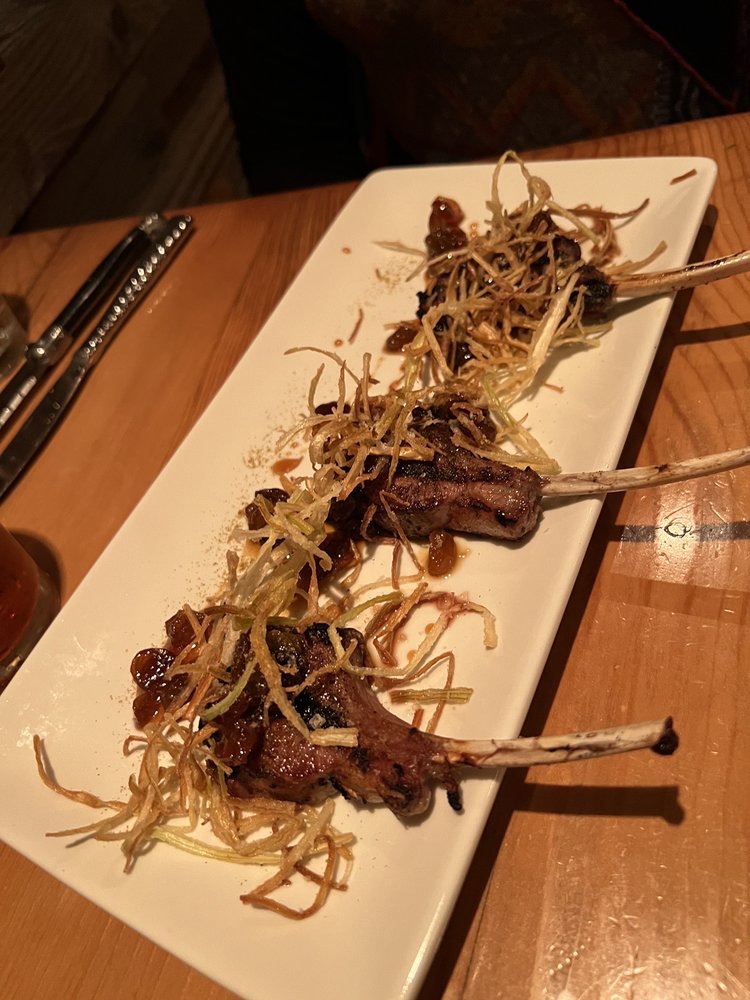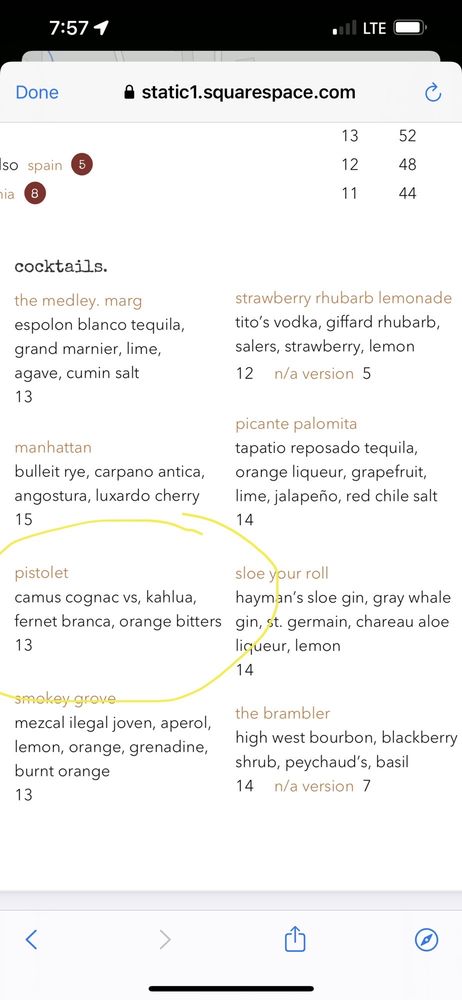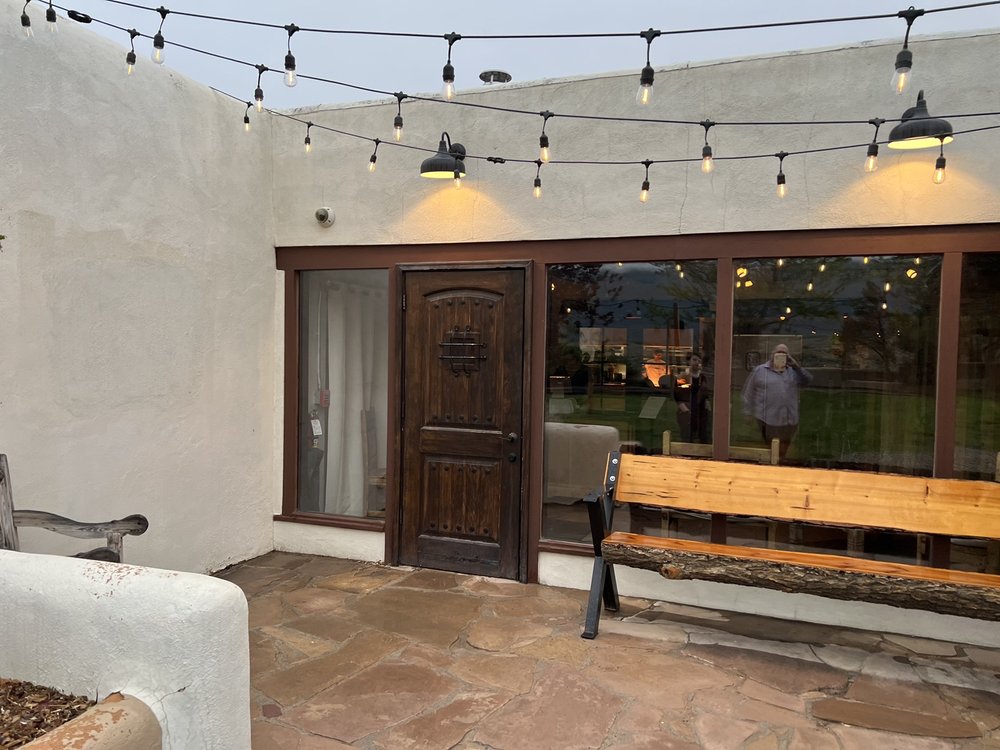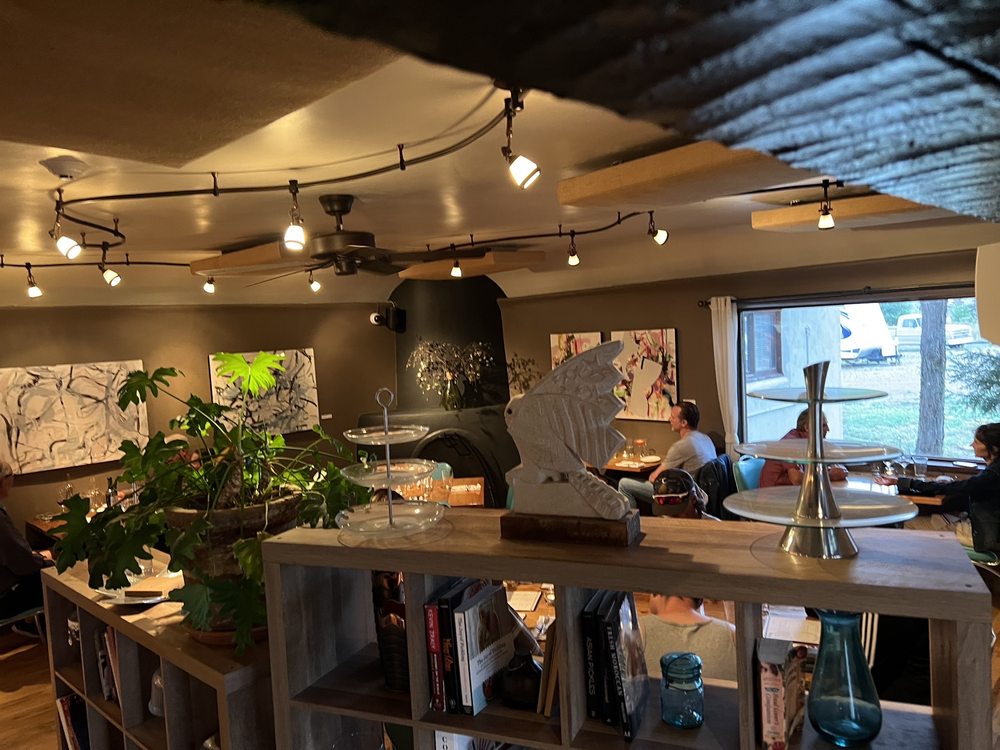 **** (4 stars)
This place offers wonderful small plates and excellent cocktails. The pistolet was a highlight, as were the Moroccan lamb chops.
The wine list is beyond eclectic, which is odd since the restaurant is attached to a wine shop with plenty of more interesting offerings.
Service was efficient. The smaller rooms can get loud if there is a noisy group.
Medley
100 State Rd 150
El Prado, NM 87529